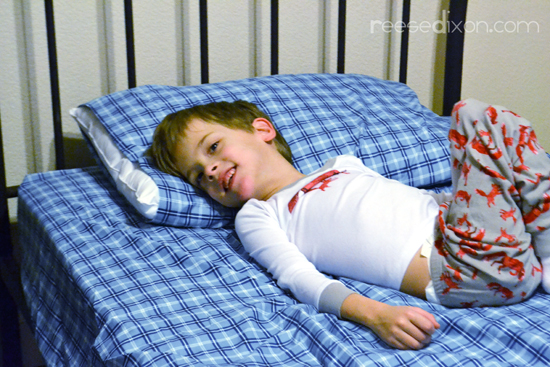 The last month has been stuffed full of celebrations. So many that it's going to take me weeks to share them all, which just feels heavenly. After the gauntlet of last year, this feels like full circle, surrounded with love and good news.
At least, bittersweet news. Atti turned 7 at the beginning of February. 7. Six felt like a big deal – going into first grade, looking so big – but with some of Atti's delays I could still play at having my baby. Not anymore. He is big. He's losing teeth all over the place, he's got an adorable jack o' lantern grin, he gets mad whenever I call him my baby, and he even changed the lyrics to one of our silly made up songs. He told me I can't sing "he's my sweetest little baby boy." Now I have to sing "he's my sweetest little super guy." SUPER GUY! I mean, 1) How amazing is it that that's the title he picked for himself, and then 2) MY BABY!! WAHHHHHHH!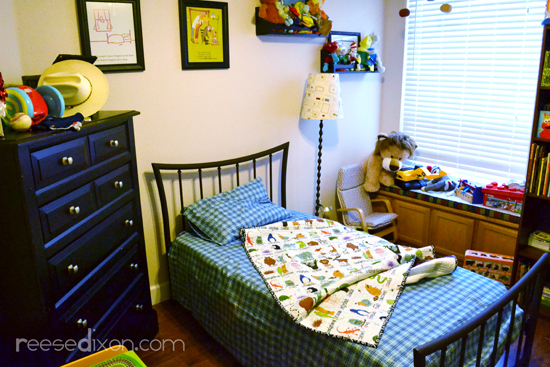 For this big boy birthday we figured it was time to give him a big boy present, so we hauled out the convertible crib/daybed/pile of rubble he'd been using his whole life and got him an actual twin bed. With a real mattress and not the plastic covered brick that babies need to sleep on since they're too little for pillows. He is obsessed with it.
Every day he comes home from school and asks to play with his kindle in his bed. He sits in it and reads books, he leans over from it and plays with his cars on the floor. He jumps up and down so much that we have to readjust the rug every morning. There is so much victory in this moment. I keep thinking of him in the NICU, in his little isolette covered in wires, and I wish that I could go back and give myself a glimpse of this. That someday he'd be so healthy and happy and big. That despite all my fears for his future and his disability, I would still know what he needs, and even what he wants. I'd be able to communicate with him even without a lot of words and know that his deepest hearts desire is to be big, to grow up, to be independent, to be seen as his own little self. To be seen as the little super guy he knows he is.
I want him to be my baby forever, and he will be, but I never imagined how amazing it would be to get to be the mom of a superhero.