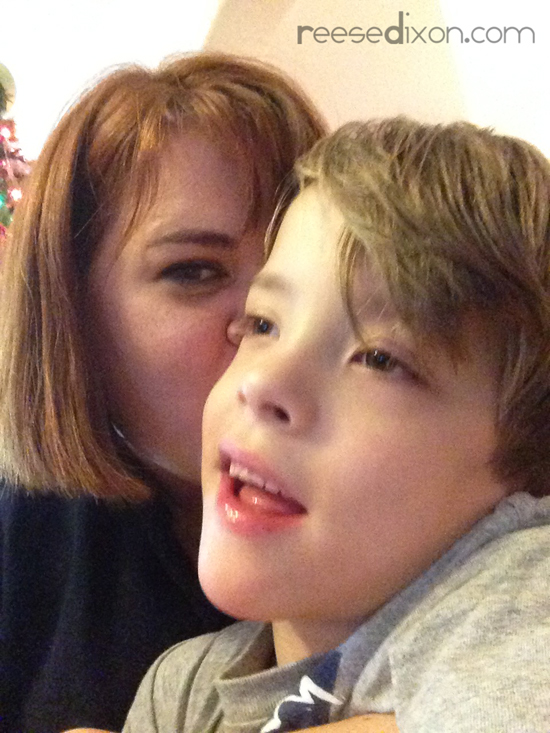 All of last year I felt like I was drowning. Whether it was the life threatening depression that turned out to be a med reaction to my endometriosis treatment, or the kidney stone that sent me to the hospital, or to finish out the year, freaking whooping cough, I was limping through just trying to make it through the day. In that condition I had to jettison every responsibility that was more taxing than breathing in and out and not dying. No more craft designing, no more blogging or Youtube-ing, no more contributing to the household. Bear has proven once again to be an exceptional partner and over the year he's handled meals, organized help, and gotten Atti on the bus every morning.
As I've recovered, that last task was the one that loomed larger and larger in my mind. Slowly I started adding responsibilities back into my day. I'd do the laundry, I'd go grocery shopping, and then I'd fall ill again. I'd start to recover, blog through December, and then get sick all over again. But as I felt better and felt empowered to start picking the pieces up again, any mention of being responsible for waking up early to get Atti on the bus would send me into a panic.
You know that one thing that really isn't that hard, but you dread it and so it grows and grows and becomes even more insurmountable to you? Like calling the credit card company or making the appointment or going to the DMV. It will just take a minute and then you'll be done, but you can't bring yourself to do it? And the more you put it off the bigger and bigger it grows until you just can't see how you can possibly manage it? That's how getting Atti on the bus became to me.
I should stop here and say – I know. This is nothing special for parents all over the place. And I am super lucky to have a partner who can take over for me for so long. But Atti also isn't your typical nearly seven year old and getting him ready is A LOT more intense than shepherding him around the house as he dresses himself and eats his own breakfast. It's a very physical labor that involves lifting and hauling and bathroom trips and trying to yank pants over his hips and putting braces on his legs and carrying him to his wheelchair and getting the heavy wheelchair full of kid down our super steep driveway without accident. It's all the work you used to do with an infant, but that infant weighs 40 pounds. And is on wheels.
So it's hard work that I wasn't capable of for a very long time. Because I was too weak, because the most important thing governing my mental health is the amount of sleep I get and for a long time I couldn't count on getting that by 7 am, and then because it had grown into this overwhelming and terrifying task loaded with shame. Because this is nothing special for parents all over the place, what was my problem? Because I love my son with ferocity and I couldn't manage to do this for him. Because I was forcing my partner to carry all the weight of our family by himself. And that shame grew and grew until it threatened to bury me.
Today I got Atti on the bus. It was difficult, just like it is on my best day, but I managed it. And as I kissed him goodbye and he went through his morning goodbye call and response ("Ba-Bye! Have a good day at school! Mwah!" Repeat two times) I nearly broke out in tears. Because I did it. My fears of falling to pieces or not being up to the task didn't come through. I have been beating myself up for months that I wasn't able to do this for Atti, comparing myself to every other parent, and making the mistake that just because a task is common, doesn't mean it's easy.
I conquered this big shame covered complicated task and that means that I am officially back on my feet again. A little wobbly, but here.