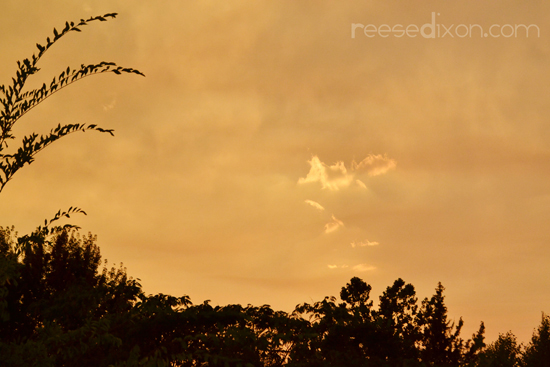 Hiya friends. So, it's been a little while.
I have gotten so many wonderful loving emails and FB messages and blog and youtube and instagram comments, you guys mean the world to me. Truly. Thank you for thinking of me and reaching out and caring.
This has been a really really really rough year. Which means it was the best possible time to go on massive fertility drugs. I've been on Lupron three times before without incident, but this time, hoo boy. Was quite different. For the last five months I've been spending all my energy on trying not to kill myself. I know that sounds so dramatic and shocking, but it was. And I feel the need to speak it plain like that because when I would ask for help people would often blink at me, terrified. No one knows what to say or how to help other than, "Please don't do it." But I didn't *want* to do it, my brain was trying to kill me.
After five months of white knuckling, relying too much on stressed out terrified friends and family, and finally finding a psychiatrist in my area, I ended up starting an outpatient psychiatric program. For six weeks, five days a week, six hours a day I would sit in classes and group therapy while my meds were tweaked and reactions monitored. It really did save my life, because you know when you watch those pharmaceutical commercials and they talk about the huge list of problems it causes including thoughts of suicide and you think, woh, the cure sounds worse than the disease. That was true.
For some reason, this time on the Lupron I went into the deepest, darkest depression I've ever known. I was tortured with thoughts of needing – not wanting, I did not want it – to die. I would hold Atticus as long as he would let me and cry and cry and promise that I was going to be brave like him. I would move from the bed to the couch to the bed and count it as a good day because I made it through. My psychiatrist put me on some new medications, and day by day as I got further away from the drug that so affected me, I clawed my way out of that depression with a teaspoon. Slowly, slowly, slowly, I got better as the last Lupron shot ran its course. And as I got better we lowered the medications again until now I'm back where I started from.
Med changes are always hard. For a person with Bipolar Disorder the reactions can be unpredictable. Obviously, since three previous times on Lupron were a cakewalk and this time things all went kerflooey. It was really invaluable to have structure, support, professionals, and peers to rely on while the medications did their thing and we figured out what my brain needed to stop trying to end me. Turns out, it needed to not be on Lupron.
Before I go on, I don't want to scare anyone. Lupron has been a miracle drug for me. If you need it I'd drive you to the doctor myself. It's just that due to changes in my brain chemistry, I had an adverse reaction. It happens, it would happen for me again, but I'll get to that. It probably won't happen to you. This drug rescued me from disability on four separate occasions. It's a good thing.
Four weeks into my treatment I started having shortness of breath. I thought it was anxiety, so I took more anti-anxiety medications. I developed a persistent cough, I thought it was seasonal allergies, so I took that stuff. I felt this ball in my throat like I was choking so I thought it was GERD and took antacids. Nope. That globus feeling – the feeling like something is stuck in your throat – became so intense I was gagging and dry-heaving. Turns out I was allergic to the new medicine too. A fraction of a percent of people develop swollen glands and shortness of breath, and guess who was lucky enough to be in that percentage. This gal! I'm a medical marvel! If there was an olympic sport in medical oddities, I would be Michael Phelps.
Luckily by the time the symptoms got so intense I couldn't take the medicine anymore, I was doing really well on my own. I was far enough away from my last dose of Lupron that my moods were stable enough for me to stop the medicine causing the allergic reaction, and after a few more weeks taking things easy, regulating my sleep, and slowly resuming my activities, I'm feeling pretty much back to my typical self. I did it.
I'm so grateful for the people who support me, for having access to mental health care, for a family who could make sacrifices and pick up slack to help get me through, and I believe that the best way I can repay all of that is by first, taking care of myself, and second, being honest about my challenges to help remove the shame and stigma so many of us feel about our mental health struggles.
I'm an accomplished, successful person, and I also live with mental illness. The truth is that most of us do of one kind or another, and if we don't then we are definitely touched by a loved one who lives with a mental health condition. It is a fact of our modern time. Our brains have not evolved to be able to deal with all the stimulus of our day. We have to stop being ashamed, stop hiding, and recognize that these are physical conditions.
I made it through, and if you are struggling, you can too. If you need help, there are people trained to help you. Please reach out.
1-800-273-8255
National Suicide Prevention Lifeline